At The Mead we are very proud of our children, including all of those who have left us to move to Secondary School, Further Education and careers. We are always delighted to hear about their achievements and to see how their Primary Education with us at The Mead has prepared them to grow and develop their talents and expertise.Thursday 15th January.
Television ad for Rugby World Cup 2015 features Bath schoolgirl and Bath Royal Crescent
Megan Tate features in a television advert for the Rugby World Cup 2015. Click on her image above to see an article about her in the Bath Chronicle.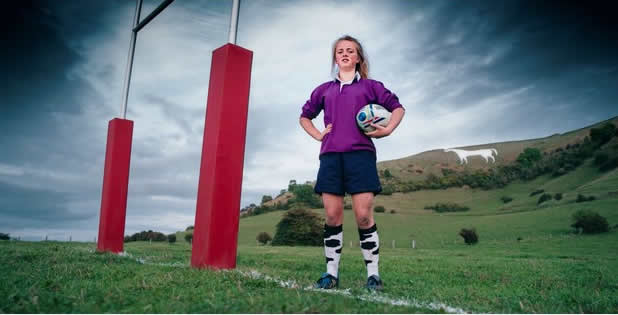 Hilperton cellist strikes right chord
Jessica was a pupil at the Mead Community Primary School. Please click on her image above to read about her in an article run by the Wiltshire Times.
Monday 12th January