Welcome to our Nursery Class - Pipistrelle Bats Class
Our Nursery class is called Pipistrelle Bats. Details of our class and curriculum can be found below.
Miss Sarah Winfield
Mrs Natalie Evans
Mrs Abigail Watson
Miss Jodie Smith
Mrs Sadie Triggs
Mrs Emma Rogers
Mrs Kate Mortimer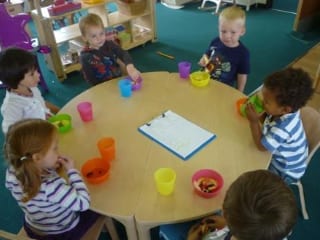 If your child goes home at 12.30pm we ask that you pack a small, healthy snack so that they can share food with their friends in the lunch hall before being collected at 12.30pm.
The Mead Academy Trust is holding an open evening on 1st February 2018 for teachers and TAs. This is an opportunity for teachers and TAs who are interested in working for the Trust to come along and meet the leadership team, teachers and pupils, ask questions, and...

Are you interested in becoming a TA? Or would like to find out more about what's involved in being a TA? We are holding some informal information sessions in the new year for anyone who would like to know more about the best way into a career as a TA: Thursday...